Picture this, you're starting a family and along with the natural excitement and anxiety that comes with welcoming a new bundle into your life, you are feeling increasingly conscious about the child friendly fixtures that are soon to infiltrate your life and home.
You've spent years meticulously curating your home, carefully selecting every fixture and furnishing, to then find yourself losing sleep over the thought of a cluttered home filled with cheap gaudy plastic toys.
Well fear not, we're right there with you! Having a child does not mean your interiors or the planet have to suffer. In fact, there is an answer – wooden toys!
In this blog, we will explore how choosing wooden toys allows you to prioritise sustainability and style, whilst creating a beautiful and environmentally friendly playtime environment for your little one.
Aesthetic Appeal
For parents looking to create the ultimate nurturing environment for their baby, whilst still maintaining style and tranquillity at home, brightly coloured, flimsy plastic toys are just not the answer.
Wooden toys are the perfect solution to compliment a range of different interior styles with their natural grains, tones, and textures adding an element of charm. They are also often designed with muted colour palettes, in more delicate, aesthetically pleasing designs that you're less likely to notice in your home.
It's unsurprising that this more traditional style of toy is back in fashion. They are truly timeless.
Maximising Space and Style
Whether your child's toys are wooden or plastic, you won't always want them on display in your home. There are many creative ways to store toys, many of which can tie in perfectly with your interiors. The key is to find storage that restores the calm aesthetic in your space.
Depending on the room of your house, how visible you want your child's toys to be may vary. A popular storage option in spaces such as the living room are the likes of baskets, enclosed cabinets and fitted cabinets where you can hide the toys in plain sight. This is an efficient option that allows you to combine open shelving with functional cabinets, where toys can remain accessible but tucked out of sight.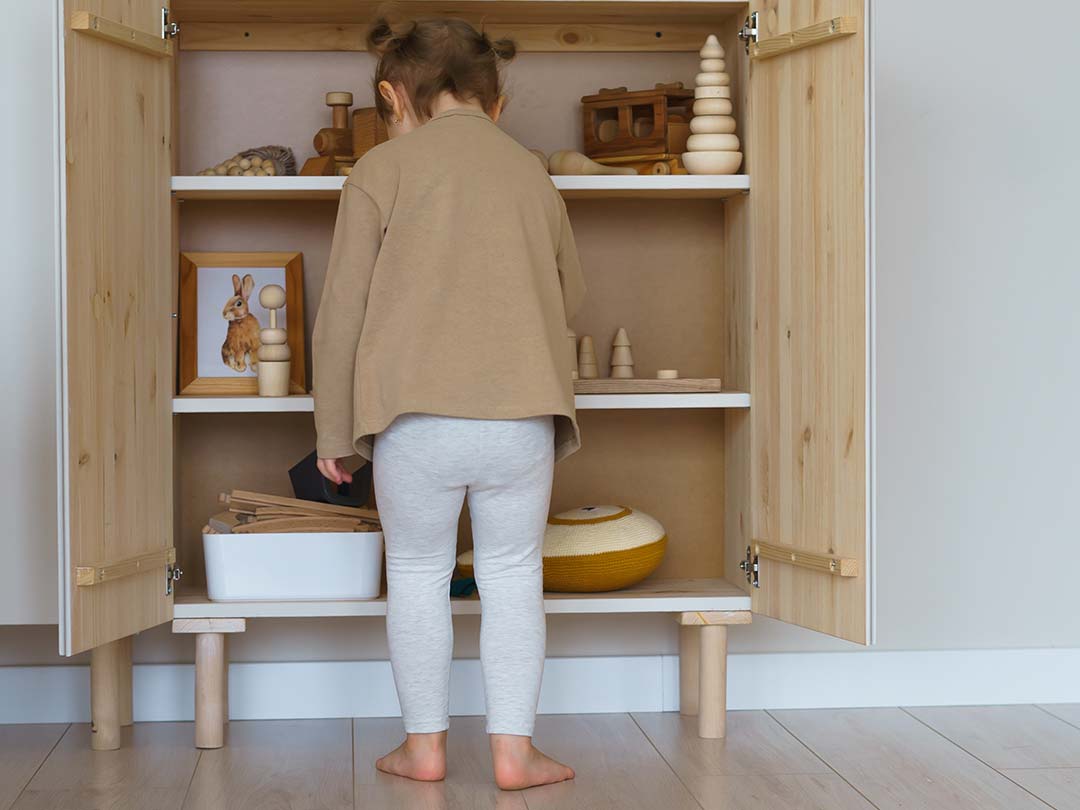 On the other hand, if it's for the nursery or playroom you may not mind so much if the toys are more visible, even going so far as to put them display as a part of the décor. In this case you may use an open shelving unit or even transparent plastic boxes to reduce the clutter.
Toyboxes in particular have been a staple in family homes for years, more specifically wooden toyboxes. They are an effective way to store your child's toys out of sight, whilst staying cohesive with your décor with the variety of styles, designs, and sizes on offer, many disguising themselves as just another piece of furniture.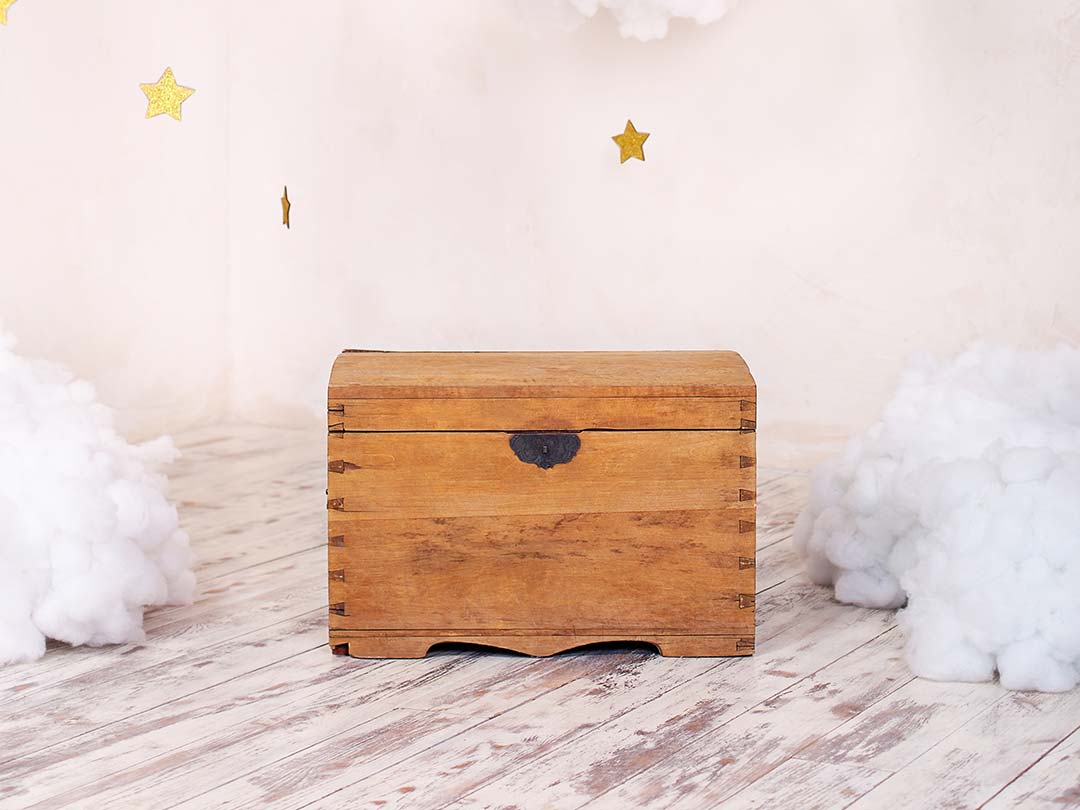 Saving the planet, one toy at a time
By integrating stylish and environmentally friendly wooden toys into your home, you can create an environment that reflects your commitment to sustainability without compromising on style.
The Natural Environment at Home
In recent years there has been a growing trend for natural design styles including Hygge, a Nordic design style focused on creating a calm, cozy environment, encouraging togetherness regularly featuring wood. Natural materials are not only on-trend but promote an inviting and calming environment, free from nasty chemicals, allowing you to breathe easier in a healthier home.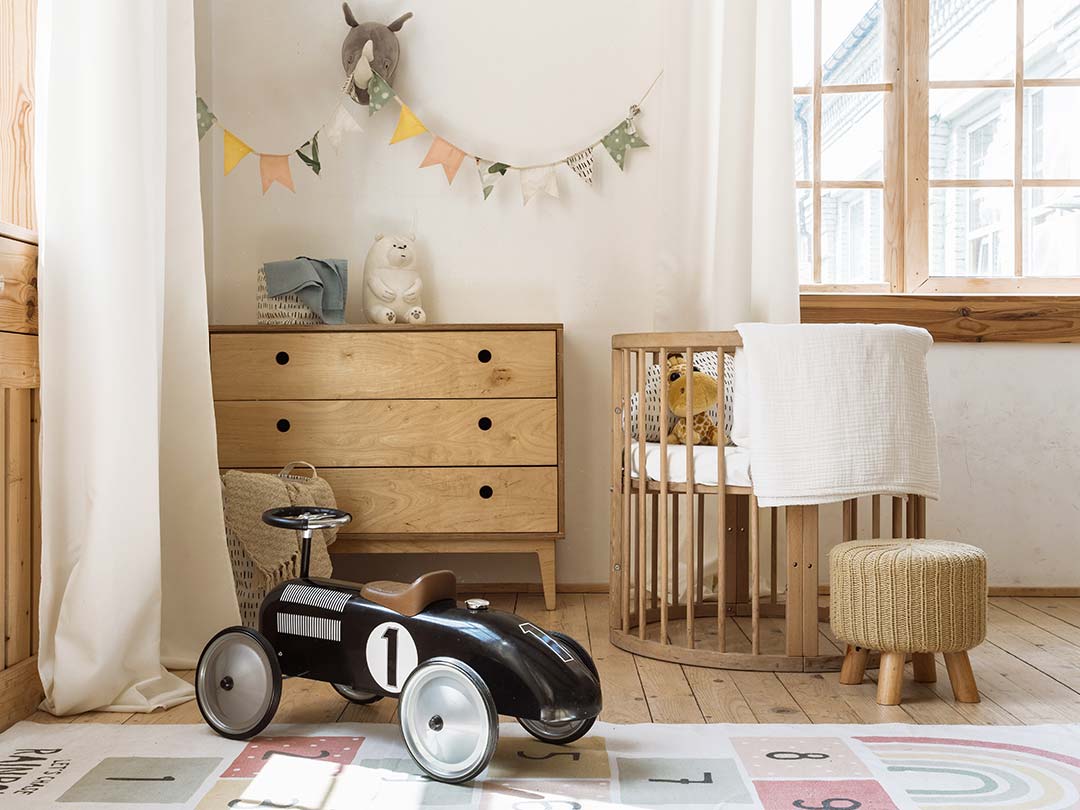 Wooden Wonders
Wooden toys are often regarded as more stylish and aesthetically pleasing, and unlike plastic toys that contribute to environmental pollution, wooden toys have a far smaller carbon footprint as they are biodegradable and renewable. In addition, wooden toys are far more robust and less likely to break than their plastic equivalent.
Standing the test of time
Wooden toys are more sustainable and durable than cheap plastic counterparts. There is less waste, the ability to store them so they can be enjoyed by generation after generation and all with the knowledge you are supporting a more sustainable future.
Building a Better Future
At Beehive Toys, we take all of these things into consideration when creating the perfect toy for your child. Allow them to play with the peace of mind that they are safe and relax knowing your home won't be taken over by brightly coloured plastic. So, why not embark on a journey of sustainability and style, one wooden toy at a time! Visit our website to see our fantastic range of wooden toys.